COVID-19 Announcement
Dear Friend, due to the COVID-19 situation, this event's format has been changed to a virtual walk, where walkers like yourself will have a distance goal of 28km over 2 weeks. Please continue reading for more details.
About the Event
BlueStar 2020 is a charity project initiated by a group of like-minded old boys and girls of ex-NPCC Cadet Inspectors and old friends, who have come together and organised a Charity Walk to raise $150,000 for the Red Cross Home for the Disabled.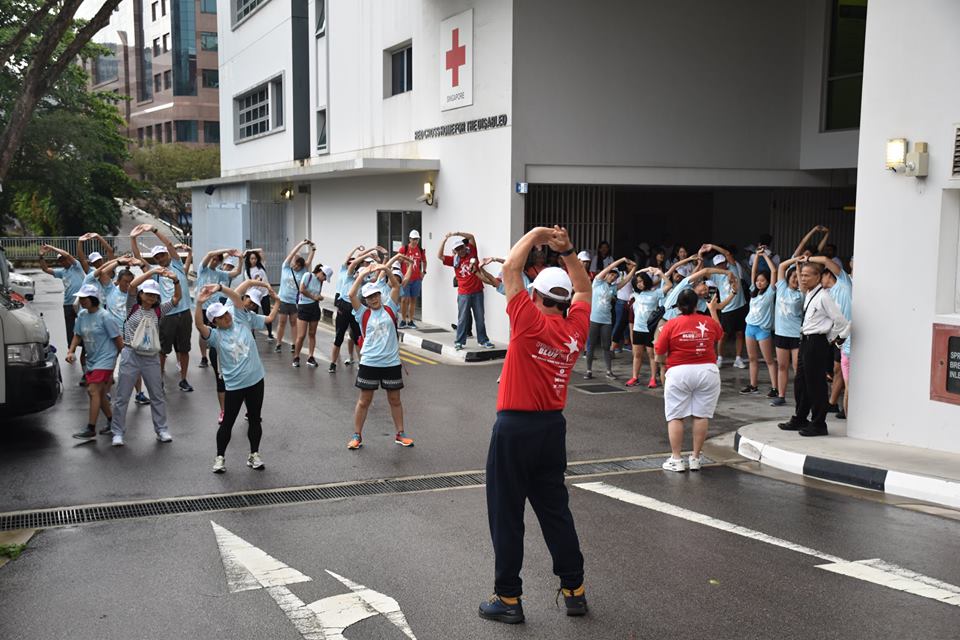 Event Details
Registration begins on 1st October 2020. BlueStar Walkers like yourself only have to donate at least $28, and walk 28km within a 15 day period, between 28th November 2020 and 13th December 2020. Each BlueStar Walker will receive a Finisher Gift Pack worth over $180
Format: Virtual Walk Event
Registration Starts: 1st October 2020
Registration Ends: 27th November 2020
Walking Date Range: Saturday, 28th November 2020 to 13th December 2020
Your Walking Goal: 28km over 2 weeks (averaging 2km per day)
*NOTICE*
Please note that there is an optional tip, ranging from 3% to 10% when you are making the donation payment.
The tip goes to Deeda.care which is a free fundraising platform. Deeda solely relies on your generosity to run its operations and marketing.
However, this tip is totally optional, you can always edit the tip portion to 0 to opt out.
BlueStar Walker Participation Details
Click the Donate Now button to register today.
BlueStar Corporate / Group Participation Details
Click the Donate Now button to register under your company name
Enter the total donation amount for your total number of walkers. E.g. if you have 10 walkers, then your donation amount is $280
Email your group participation list to events@redcross.sg with the following info:
Full Name
Best email address (to receive event updates)
T-shirt size
If your participant has donated individually, then please include their:
Donation amount
NRIC (for tax deduction purposes)
How To Record Your Walking Mileage:
From 28th November to 13th December 2020, Record your daily mileage digitally or manually.
This can be done in the form of (A) Screenshots or (B) Excel Spreadsheet.
Save the file as your Full Name as per Registration for easy identification.
On 14th December 2020, email your total mileage clocked to mileage@bluestarcharity.asia
More information of the event will be made available to your via email.
Let's Walk Together & Make A Difference. Thank you.
Registrations have been officially closed on 28th November 2020, 12Noon.
Thank you for all the support for BlueStar 2020 Virtual Charity Walk. Donations are still welcomed till 31st December 2020.

Collection of Finisher pack will be End of January.
Details will be notified via email to you. Thank you for your understanding.